WordPress Leeds – 26th July
Date: 26th July, 18:00
Location: Futurelabs Leeds
What's on this month?
This month we have one speaker, Katie Fenn. We will also be having a general Q&A session, so bring your WordPress questions!
Katie Fenn – Debugging your code with Chrome DevTools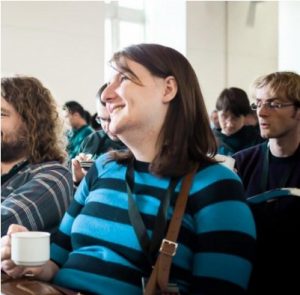 Chrome DevTools: a suite of tools to debug and profile the performance of your site. They're bundled with every copy of Chrome, and you have every reason to learn what they're capable of. Starting with the basics of inspecting HTML and CSS, we will then tour debugging scripts line-by-line and profiling performance. We'll also find out the features that help you automate work and save time. If you've always wanted to know how to debug CSS and Javascript, this talk will help you demystify your code and not make things worse by guessin'.
Katie Fenn is a software engineer with ten years experience working with JS, CSS and PHP. She is usually up far too late working on open source projects or playing videogames, and up far too early watching motorsport.
We're now on Meetup.com – come join us there and signup to let us know you are coming along (it's free, of course).
Alternatively, you can book via Eventbrite:

Get a FREE ticket for this month's event
Agenda
6:00pm: Doors open for discussion and refreshments
6:15pm: Introduction and welcome
6:20pm: WordPress news from Tim Nash
6:30pm: First Speaker
7:10pm: Break for refreshments
7:20pm: WordPress Q&A
8:00pm: Event finishes
After the event, we will be heading to a nearby pub for further discussion and drinks.
Why not speak at our next event?
We are always looking for folks to come and speak at our events. So if you have an idea for a talk, a discussion or just want to show folks what you have been working on get in touch. You don't need to be a professional speaker or even to have spoken in a group before. If you don't want to do a talk, but are interested in hearing about a specific subject, or have an idea/problem then why not also get in touch.